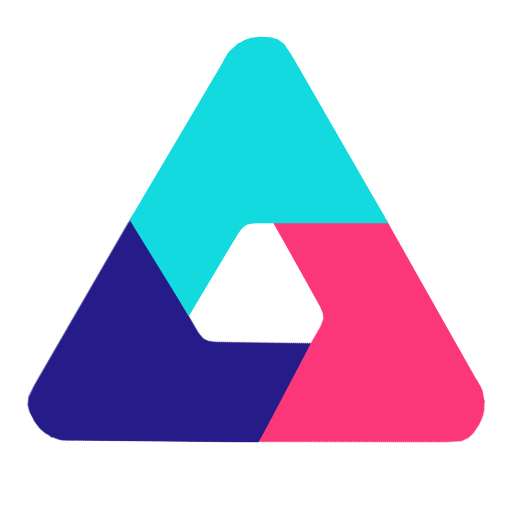 From basic to professional MLM features that makes Signature leading in MLM system industry!
Comprehensive MLM Features
Ensuring that you can focus on your business horizons without any worries.
Mobile-Focused Development
We leverage the experience in mobile application development to build "available on your devices" MLM system solution while create website. Typically our system is compatible to four general screen sizes, desktop, laptop, tablet and mobile phone.
Seamlessly Software Integration
Our MLM Software has unlimited opportunities to seamlessly integrate to different system for an efficient operation. It also supports E-wallet and other payment gateway options, including all cryptocurrency business wallets based on your business model and requirements.
We provide strong back up system of registration details. The user can restore the software to any previous stage without losing any data. It helps to avoid the major problem facing in the business.
Business Administrator can monitor sales and all member transactions. A complete report on the Sales and Income are available with the admin back-office. We use data tables for list view and advanced control to export data to Excel or PDF.
Genealogy Tree is a representation of the members in the form of a tree. Visual genealogy for the member and admin helps to identify the network growth and helps to plan succession.
With our MLM Software, we calculates all of your organizations Commissions and Bonuses. We provide system customization on marketing plan with high accuracy on bonus calculation.
Our MLM Software can be customized to any type of MLM Compensation Plan like Binary, Matrix, Unilevel, Board, Stair Step and to any other custom compensation plan. We customize based on your MLM Plans, Calculations, Navigations, Lead Capture Pages and Replication Pages.
Nowadays, Ecommerce becomes a vital part MLM business for merchandising product through online. With our MLM Software, we can build an Ecommerce website or to integrate your current Ecommerce website. We provide member's e-wallet management for better transactions and profit report.
With our MLM Software your Direct Selling or Network Marketing business will truly have an International support. Members can join from different regions and countries.
We offer high quality website and development which will suit you most. Content Management System (CMS) allows you to maintain and manage your website's content and it can determine who can access it. It facilitates Document Control, Auditing, Editing, and Time Line Management.
Our MLM Software user interface is very clean and simple so it makes easy for anyone with basic internet knowledge. It's a 100% user-friendly Software available in online market.
Our MLM Software provides a clear, simple path to all the web pages from anywhere on the website. The availability of different navigational styles allows for the information in the website to be delivered easily and directly.
SMS integration can be done with our MLM system. The registered member will get instant notifications of New Joining, Reward, User Payout, Birthday Reminder etc. SMS integration is available for any MLM compensation plan.
Email system is used to communicate between users in network, receive all the details of Payout, New Joining, Reward, Birthday Reminder etc.
The Back Office System provides the business with the ability to manage Profiles, Passwords, Member Details, Activation and Deactivation options. The User Back Office is the primary tool to conduct the business for the active members in MLM.
We offers real time data for sales, commission, genealogy and reports for your company and your distributors.
System Security & Stability
Our team work closely on our deployed system to ensure our system meets the mandatory security standards for your business needs. Performance stability and security resistant is our priority.
MLM system module provides awesome user experience and flexibility in the requirements of our customers.
E-wallet module is a storage of income and expenses as virtual money.
E-wallet module is a Virtual Bank account for you MLM Business. This allows the virtual money system to attract MLM business and provides a highly secure and flexible trading platform for customers.
Multilingual MLM system plays a particularly important role in today's marketplace.
It can make your MLM business easier to expand in other countries.
In the world of MLM, if you start with a solution that doesn't have multi language options, it will be like ignoring most of your users.
Our expert programmers can provide useful customized language support for your software.
This is a common and preferred method if there are only three or fewer languages. This is very user-friendly and user can change language very fast if preferred.
This module is very useful when you need at least two currencies to display conversions.
In current global marketplace, your MLM business may need to be carried out in different countries and in different currencies.
Our multi-currency module can use the different currency for same products. The only thing you have to consider is that the product should have the same name in the local language as well as in English. It allows you to conduct business in the currency you are familiar with.
The multi-currency option, works well with the multi language which enabling users to conduct business in different languages to get more customer response.
By opting replicating website module, each member will have a personal website that contains their personal status to promote their MLM business more effectively.

Admin can set the levels of permission and available content options while managing the brand.
We offer our customers a wide range of payment gateway options to facilitate global payment processes.

We offer secure mode payment transactions using credit cards, debit cards and many other alternative payment methods.
These payment services are intended at developing the effectiveness and security of the payment system for online shopping.
Discover even more possibilities.
Signature MLM system is built with API basis to enable integration to any third-party solutions that's crucial for your business to enhance business stability.
Construct your plans at present and allow us to help you become one of the leading multi-level marketing companies.
Schedule for a Consultation Session with us now!

Ant Internet Sdn. Bhd.
65-4, Jalan Equine 10
Equine Park
43300 Seri Kembangan
Selangor, Malaysia